While I was having lunch with a friend who is also single, we began to talk about the difficulty of remaining in Silicon Valley because of rising rents, gas prices, health insurance, car repair, and those unexpected financial issues that arise every now and then.
I mentioned an article I read in CNN Business that said many tech companies in San Francisco were having difficultly hiring janitors because most of them can't afford to live within a 1-2 hour commute of their workplaces. The article reported, "The skyrocketing costs show no signs of slowing." Gulp!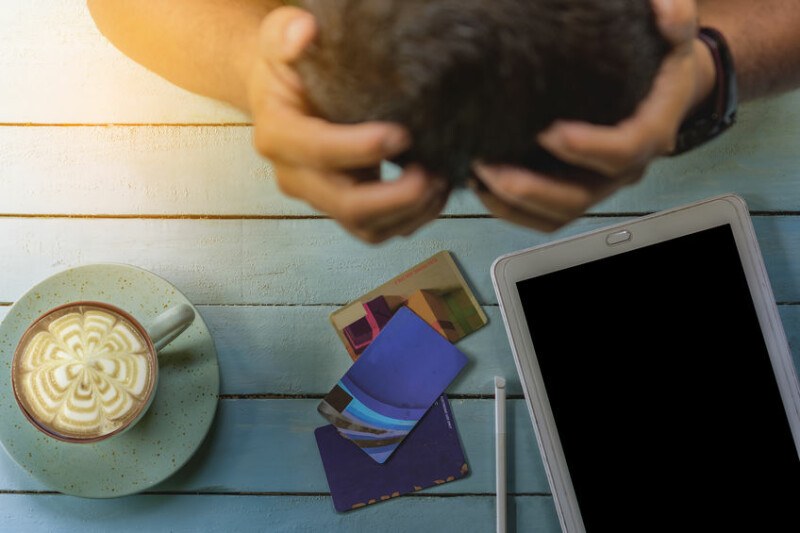 Copyright : Engkritchaya Sirawatmetha / 123RF
We both had seen this coming for a while. I've developed a low-grade anxiety that doesn't seem to stop simmering. As I commune with God, I wonder, "Do you want me to stay, enter into a different living situation, or are there new fields to sow into somewhere else?"
As part of the VIM (Vision, Intention, Means) Challenge at church, I committed to reading a chapter of Matthew a day and to turn off media to more deeply connect with God. Jesus' words from Matthew 6 rang in my ears as I considered my future: "Do not worry about your life…"
Jesus tells us not to worry about what we will eat, what we will drink, or what we will wear. He then tells us to look at the birds of the air and how our heavenly Father feeds them. He follows that with two great questions: "Are you not of more value than they?"and "Who of you by worrying can add a single hour to his life?"
I believe that, most of the time, worry reveals what we worship. If we worry about finances, we may worship financial security. If we worry about reputation, we may worship status. If we worry about not having control in all situations, we may worship control.
The word worry in this passage is translated from the Greek verb merimnao. In a message I heard years ago, the speaker said that, in this context, the word means an "internal disturbance at the emotional and psychological level that disrupts life." Another translation of the word could be "an anxious endeavor to serve one's needs."
Jesus tells us how to deal with worry. "But seek first the kingdom of God and his righteousness, and all these things will be added to you" (Matthew 6:33, NIV). He is telling us that if we live out the words of the Sermon on the Mount (Matthew 5-7), we seek his kingdom and his righteousness. In doing so, worry will not be an issue for us.
When our treasure is in God, when our eyes are clear, and we make the decision to serve the true Master rather than money, what is there to worry about? When Jesus says, "All these things will be added to you," it's not a promise of basic provision but an assurance that we can become a person who is free from worry. We can become a person who values things that can't be taken away because our treasure is found in God.
But Jesus also told his disciples, "In this world you will have trouble" (John 16:33, NIV). We're going to have trouble, but we still shouldn't worry. Worry won't stop trouble. The key is what we treasure, what we care for.
In The Divine Conspiracy, Dallas Willard says it so well: "People who are ignorant of God live to eat, and drink, and dress…. By contrast, those who understand Jesus and his Father know that provision has been made for them. Their confidence has been confirmed by their experience. Though they work, they do not worry about things 'on earth.' Instead, they are always seeking 'first the kingdom.' That is, they place top priority on identifying and involving themselves on what God is doing."
I have also been tuning out from media the last two hours of the evening, turning off the lights in my apartment and attempting to hear God's still, small voice. During these times of listening, God reminded me of his relentless mercy and unlimited grace toward me. Trusting in God's character and loving-kindness toward me began to loosen worry's grip on me. God is enough for me in this season of my life.
To continue to live somewhat worry-free, I need to practice radical dependence on God. The words from Matthew 6 give us a blueprint for a radical lifestyle of trusting God for the ordinary things in life while devoting ourselves toward the Kingdom mission. Jesus encourages generosity and laying up treasures in heaven. He tells us not to worry to help us understand how to pursue the kingdom of God instead of spending all our time seeking comfort, security, and finances.
When Jesus says, "Do not worry," it's not a suggestion, it's a command. He's asking us to let him become more real in our lives and to trust in God's profound affection for us.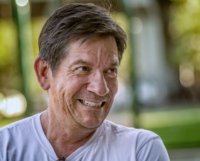 David Alvarez was the pastor of healing and prayer at The River Church Community for fifteen years. During his tenure, he created an 11-week program called The Healing Path, which focused on healing past relational and emotional wounds that impact the way we relate in the present. Recently he launched the regional The Healing Path Ministries, training and equipping churches to run The Healing Path program.
David has spoken nationally and internationally on healing the father wound, overcoming shame, and accepting ourselves. Check out David's blog for further insights into his life story and thoughts.