The Day God Met Me Under a Bridge
My small group has been together for some years. We've known some of the folks in there for more than ten years. We all have kids now and look back fondly on our days of youth when we were "on fire" for God. As young adults, possibilities to change the world were at our feet. What would we choose to do? There was always great banter on this topic, and eventually we ended with But then the kids came. Sigh. The end.
In the humdrum routines of our day, it is even more important to be connected to God and our community, the people who know our dreams and heartaches and still are our friends. I'm happy to report I have such rich friendships in my life. They are fierce women with scars and wounds and heavenly beauty. It was through one of them that I met God recently.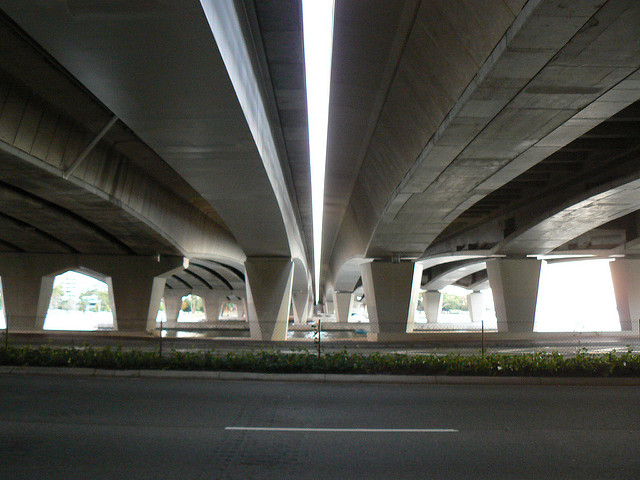 Image credit: Nikola Kress
I have written in the past about my silly preoccupation with wanting people to like me. I even made this a "resolution" this year: that I would perceive my value and worth in who God says I am and not in how others view me or whether I think they like me. I want to believe at the heart level that I am valuable just as I am. Not easy.
A couple weeks ago, I shared with my friend Elle that I want release from wanting to be liked and wanting to please people, especially when I didn't even know if I wanted to enter into relationship with them. She said she'd pray for me and I went about my week.
A few days later it was my turn to bring dinner to the youth group dinner, and I was making preparations. I called one of the moms to confirm if a gluten-free sauce was OK. She answered the phone distractedly, saying she was "discombobulated." It was just the "mad" hour of the day at her house. She thanked me for checking in.
While driving to deliver the youth dinner, out of nowhere I experienced God's presence. It was so palpable I had to verbally thank God for this gift and for Elle, who had prayed for me.
What was God's presence like? Unspeakable peace. It happened just as I was driving under an overpass, and I felt like I passed through an invisible veil that cleansed away all my stress and worries. Like a whoosh. All the crazy thoughts melted away. I know it's cliché but I can't find another way to describe it. All the fret just left.
When I got to youth group, I saw the discombobulated mom, who has such an uplifting spirit. She thanked me for calling because she felt a peace talking with me, even if it was about some silly cooking sauce. Her saying that put the cap on my drive to deliver dinner to the youth.
We can't know how we'll impact someone. But try settling into a community and see what happens. Gifts may abound. In my case, it happened in ways I wouldn't have suspected. My preoccupation with other people liking me was stealing joy from being myself and being present to those who might need a call or a friend. To be free of that, even for one night, is like breathing fresh air after the rain—clean and refreshing.
You have gifts to share with others as much as you need to receive. God intended us to be in this circle together.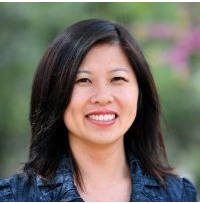 Kuimeuy (ku-may) Wang has been married to Kevin for twelve years and is mother to Zoe (10) and Micah (8). She lives in Silicon Valley and volunteers at school through Project Cornerstone. Her hobbies include trying out new restaurants, especially fusion ones; dabbling in art with her son through YouTube drawing videos (Sponge Bob, angels, reindeer, the Hulk); photography (but it doesn't return the affection); and running. Her favorite book of the Bible is Ephesians; her favorite TV show is Enlisted; her go-to meal after traveling is a nice bowl of pho. Tell for when she's tired: necklace statement pieces to draw attention away from the bags under her eyes.