The Gift of Being Yourself
Some people are gifted with knowing themselves thoroughly and confidently. I, on the other hand, love the color gray for a reason.
I often don't know what I want to do or eat, and I look to others to help me decide. Over the years I have struggled with understanding who I am, why I do the things I do, and what makes me tick.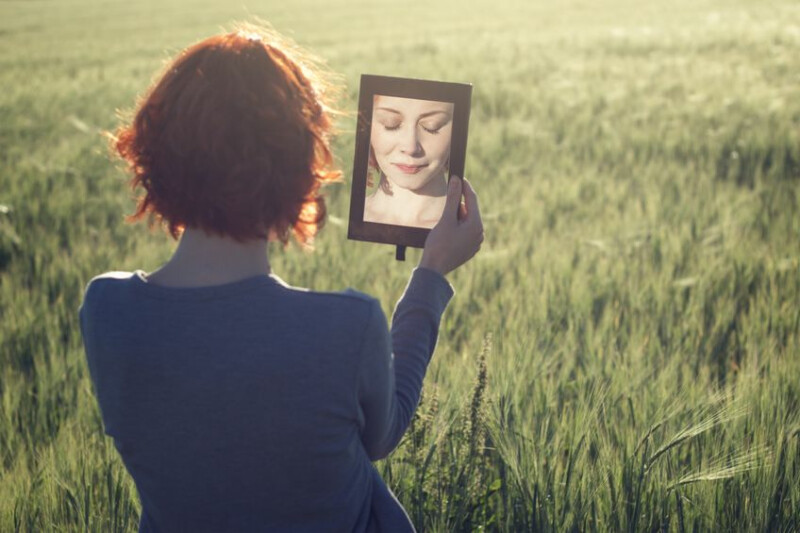 Copyright: garloon / 123RF
Throughout my time at The River, our church has encouraged the use of a tool called the Enneagram, which is a model of nine distinct personality types. Each number on the Enneagram denotes one type.
I started out thinking I was a Two (the helper), then spent years thinking I was a One (the reformer). Now I'm convinced I am actually a Seven (the enthusiast), who can often act like a One. I've also wondered along the way if I might be a Four (the individualist) or a Nine (the peacemaker).
For years, I've discussed this struggle of knowing myself in therapy. One therapist asked me, "Does it really matter which number you are?" I think he was trying to help me set the issue aside and move out of my place of being stuck.
But I kept coming back to the question of which number I identified with because it is a core question that I want answered, and I feel like I should be able to answer it. I want to know who I am, with clarity and confidence.
This fall, our small group started reading The Gift of Being Yourself, by David Benner, which has really impacted my journey of understanding myself. Benner writes, "Christian spirituality involves a transformation of self that occurs only when God and self are both deeply known. Both, therefore, have an important place in Christian spirituality. There is no deep knowing of God without a deep knowing of self, and no deep knowing of self without a deep knowing of God."
This gives me confidence that the quest for self-knowledge is worthy and critical to my spiritual journey.
Benner encourages readers to engage with God by meditating on the Gospels, spending time reading about the life of Jesus and imagining that you were a spectator as the events unfolded. This practice allows us to better share Jesus' experiences, puts flesh on God, and bridges the human and divine.
The first time I tried this, I read through the account of Jesus preparing to enter Jerusalem before his crucifixion. I imagined him walking over to the donkey to ride it. I could hear him murmuring words of encouragement to the donkey, see him stroking the donkey's thick fur, and rubbing the donkey's soft nose.
I imagined what it felt like to be the donkey, being loved upon by the one true King. The donkey wasn't concerned about politics, religion, or who he was or wasn't. My guess is the donkey knew he was in the presence of God, and felt pure peace and joy in his identity as a donkey.
At first it seems silly to focus on the donkey in such a pivotal story about Jesus. But instead I love what God is revealing to me through it.
The donkey knew he was in the presence of God. He could revel in his donkey-ness, chosen to be a donkey that served at a pivotal time in history. When I take the time to sit and ponder who God is, and who I am in him, my concerns and insecurities fall away.
I am who God created me to be. I can rest in who I know myself to be right now. I am a complex mix of quiet, loud, busy, lazy, discouraged, and hopeful. I don't have to have all of the answers, I can wait in the unknown. He will care for me and use me in his right timing, just as I am.
"For we are God's handiwork, created in Christ Jesus to do good works, which God prepared in advance for us to do." Ephesians 2:10 (NIV)

Growing up, Molly Meyer wanted to be a professional cheerleader. When she realized she had no natural talent for it, she decided to be an engineer instead. Currently she calls herself a stay-at-home mom for her three children. She finds this phase of life joyful, humbling, and challenging. She hopes that God is doing a transforming work in her and preparing her to make an impact in the lives of her children and the world around her.