The Pain and Freedom of Letting Go
Over the last few years, I've been through quite a journey. In prior Estuaries posts I've referenced how I'd burned out big time and gone through the hardest season in my adulthood thus far. But I never divulged the details of what happened. Kind of evasive, right?
I wasn't in a place to share the details at the time because, truthfully, my insides felt like they were falling apart. I didn't have the capacity to share publicly, let alone open myself up to conversation outside my closest circle of friends. But today it feels right to dive in a bit more.

Copyright: alphaspirit / 123rf
I grew up in a household where the main messages I received were:
What other people think of you is more important than how you feel.
How you reflect on your parents' image is more important than who you are.
Even given your best efforts, you will never be enough.
I'm sure this wasn't what my parents intended to communicate, but I heard these messages loud and clear.
When I was in early elementary school, I recall writing a letter to my parents asking that when they hit me, to please be a little gentler because it hurt so much to sit in the plastic chairs at school, making it difficult to concentrate. It had taken all my courage to put this letter on my parents' nightstand and wait for their reply.
I don't remember our conversation afterwards. I only remember that they laughed at my letter to the point of tears and never addressed anything in it.
Then, now, and in between, I was completely unseen by them.
That wasn't the last time I tried to connect with them so they could see me and my pain more clearly. I tried sharing about my most personal experiences, both ugly and glorious, ranging from sexual assaults to romantic relationships. The day I defended my doctoral dissertation, I called my mom to tell her I had passed, and I was officially Dr. Marie Fang.
Her reply? "Okay." Then she proceeded to discuss her own prestigious accolades.
I so desired to be closer to my parents, to be seen by them more fully. I kept trying, and I kept getting hurt.
I really believed that if I tried hard enough, I could do it. But this belief was a recipe for self-deceit. I was over-invested in my own capacity to change the situation, like I believed I had superpowers.
In 2015, things came to a head with my family. In an effort to find balance, I had set increasingly strict boundaries with my parents. But the boundaries couldn't soften the pain that still came with every interaction. I needed someone else to help me through.
Because I believed I could do it on my own, I didn't realize how desperately I needed help from others. I shoved aside my needs instead of acknowledging them.
But our needs have a way of sneaking out, and I finally realized how much I needed help. I let people into my process, my mess. It wasn't pretty, and I really didn't like it. But I also felt more cared for than ever before. I felt seen.
As I acknowledged my needs and let people in, I became more aware of my inability to fix my relationship with my parents. Even with the strictest boundaries, I couldn't be healthy while maintaining relationships with them. After much therapy, conversation, prayer, and even a Quaker-style "clearness committee" led by Mark and Gayll Phifer-Houseman (deepest gratitude to their role in my life!), in 2016 I came to the decision that my only viable option was to formally end my relationship with my parents.
It was an incredibly tough decision to make, not because my reasons were unclear, but because I held so tightly to the belief that I could be enough for them if I just tried hard enough. If I let the relationship go, I would feel like I had failed.
I also thought that, since God is all about reconciliation, I should keep fighting until I arrived at a Christ-like outcome. I worried that leaving the relationship would mean that I didn't trust God.
It took many months of processing, taking leave from worship team (thank you, Brad!), and sleepless nights to grieve the relationship I never had with my parents. I had to accept the reality that moving on was the healthiest option for me and all parties involved: my husband, my friends, even my parents. I wasn't helping anyone by feeding into the unhealthy dynamics we shared.
In the past couple years, I've felt increasingly grateful for the freedom that's come with this decision, even though the sadness of what never was still lives with me. Releasing a relationship that didn't allow me to be seen has freed me to see myself in so many other ways. I finally realized how burned out I was in my role on staff at church. I realized I couldn't sustain commuting to San Francisco and working three jobs. I realized how sensitive I am and that I thrive when I have abundant quiet space.
In getting to know myself better, I've been privileged to get to know my husband, friends, and community in new ways too.
My journey of being peripherally involved at The River for the last couple years has been intertwined with these shifting tides within my family. I've had to withdraw and get to know myself better in order to reintegrate in a new way. I'm grateful that, throughout this journey's turns, I've always been welcomed and cared for in this church.
I've come to understand that letting go of my relationship with my parents was not a sign that I didn't trust God but an acknowledgment of the limits of my human power. If things ever change with my parents, it would not be by my own power. And, in being able to see myself more clearly, I can know God and his ability to see me more.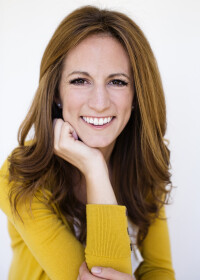 Marie Fang has attended The River since 2012. Before moving to the Bay Area, Marie was involved in InterVarsity Christian Fellowship and at Coast Vineyard Church in San Diego. She is a licensed clinical psychologist and works part-time at a Christian practice in San Jose.
Marie and her husband, Daniel, have been married since 2009. Marie is passionate about learning to love those who are frequently unloved and guiding others in their journey of developing a healthy sense of identity.