This fall I read the book Renew Your Life by Kai Mark Nilsen. It was a book club selection—not a personal favorite, but one with stirring thoughts nonetheless. One of the book's more thought-provoking themes was the idea of "the slow work of God." After hitting the wall professionally and relationally, Nilsen found himself surprisingly discouraged by the wisdom coming from mature people around him. They suggested that recovery and a new way of being might be slow in coming. How is that good news in our culture of instantaneous everything?
Nilsen, though, came to see how God's work in our lives often involves a cycle of coming to him again and again with our needs and wants. Full formation of our thoughts and desires and actions is often a slow work, one done in ongoing intimate connection with God.
This is not a new idea about God to me. But these days I'm with Nilsen; I don't feel especially thrilled about it. I feel a little tired of the slow work of God. There are issues in my character that I'd like to be done with. There are issues in my children's characters that I'd like to be done with. There are hopes I have for my life and the lives of those I love that I'd like to see fulfilled—now, please. No more waiting. No more muddling through.
Waiting and the slow journey are central to the Advent season the church is now celebrating. I've loved Advent for a long time. When I was young, I tapped into the anticipation piece of Advent—something good is coming!—and have found great meaning and joy in rehearsing it annually. This year, though, I feel the weight of waiting more. How long, O Lord? This part is certainly not as fun… but I have that sinking feeling that it has deepening power.
Most years, different characters from the Christmas narrative seem to present themselves as my special companions for the season. For the last couple Advents, I've felt particularly close to the Magi. (To be honest, my meditation has been more on The Little Drummer Boy, who I like to imagine in the entourage of the Magi. Bringing what we have, no matter how grand or commonplace, honors Jesus, when we do it with fullness of heart.)
This year, however, I have felt drawn to Simeon and Anna. The Bible tells us so little about these two. In the Christmas celebrations I've been part of, they are typically treated as bit characters in the drama, barely onstage for a scene. But they are the ones sidling up to me this year.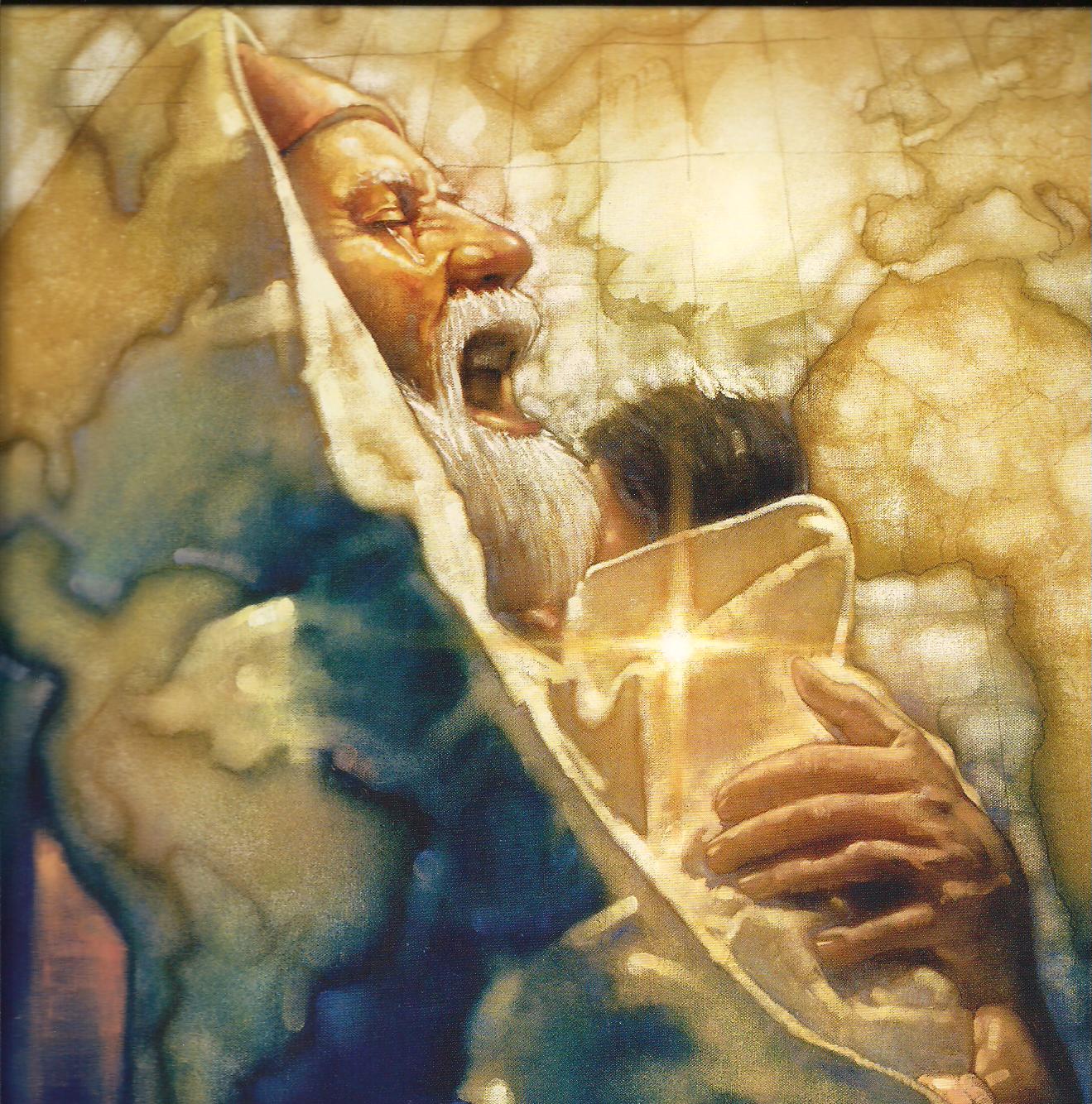 Simeon's Moment by Ron DiCianni
Simeon and Anna knew about a long wait. They were both old in age at the time of Jesus' birth, and Scripture tells us that they had lived their years looking for the presence and activity of God, and God's promised Messiah in particular.
I wonder if they were tired of waiting. I wonder if they ever thought about giving up on anything grand from God. I wonder if the tasks of their days, the drama of their families, the aches of their aging bodies ever caused them to lose sight of their hope for a great move of God. I'm guessing yes. Yes to all and to each, at least occasionally or with a passing thought.
What moves me about these two, though, is that they were clearly ready when God did move. If they got bored or over it along the way, they must have kept coming back. Back to the Lord and back to hope and promise. Because when Jesus arrived, they knew the significance immediately, and their celebration was exuberant. It sure sounds like that moment was worth the wait.
If you're looking for me this Advent season, you might find me hanging out with Simeon and Anna, trying to learn from their example how to be a person who perseveres with God and His promises, slow as they may feel in coming. Like them, I want to be ready when God moves.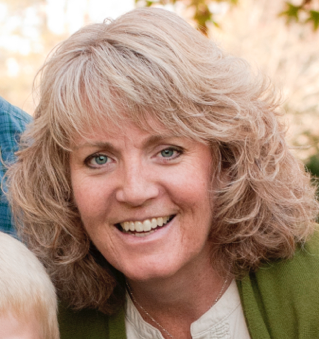 Michelle Manley likes the space of quiet reflection, reading, and prayer. She enjoys sitting and talking with others, listening for the creative work of God in daily life. Her seven- and nine-year-old sons help to keep her in the physical world. You can also periodically find her on the trampoline with them. She is married to Mark and has worked as a pastor at The River Church Community in the areas of Small Group Community and Adult Spiritual Formation for nearly sixteen years.