Our friends are missionaries at Fort Bragg, a military installation in North Carolina. Due to army regulations, they will be losing their contract and permission to work on the base, effective immediately. Their recent newsletter chronicles their path and ends with how God has opened doors for them to continue ministry elsewhere. They use the analogy that they have been on a crooked path, but God has made their path straight.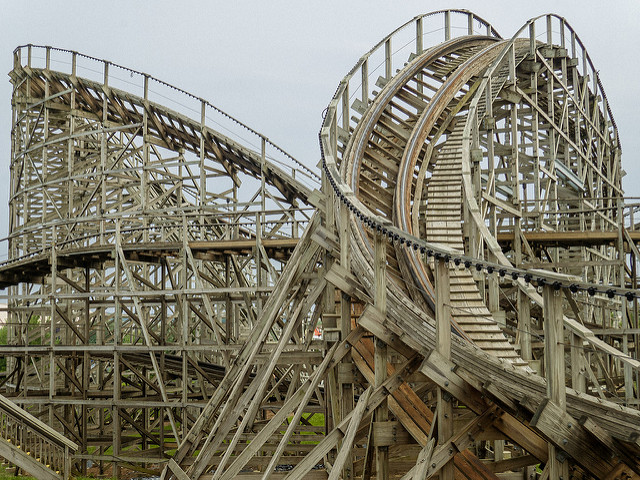 Image credit: Tom Simpson/Flickr
And the truth is I've been thinking about it a lot—kind of obsessing about it. I've been wrestling with this idea. Does God really make our path straight? My path, the path of my family, does not feel very straight. It never has. In fact, my path right now feels full of twists and turns, and is riddled with huge, ugly potholes.
Unfortunately, we are finding ourselves in a situation similar to that of our friends. Due to the same military regulations, we will also be losing our contract at Fort Leavenworth. And we have no idea what we will be doing when this contract ends in a few months. No. Idea. Our lives are full of uncertainties. I don't know where my husband, Kyle, will be working next year. I don't know if I will need to find a job outside of the home and ministry. I don't know where my kids will be going to school. I don't even know if we will have to move in with my parents. (Lord, help me.) The road ahead feels kind of like one of those rickety old roller coasters that jerks around with sharp corners and unexpected turns. The ones I hate. The ones that make me motion sick.
I often joke about being one of those "ye of little faith." There's more truth in that statement than I want to admit. I wish I was one of great faith, but I'm not. We have found ourselves in similar situations more than once in the last several years. Maybe being in full-time ministry always leads to instability. I expected my faith would have grown into more than what it is. And maybe it has grown. Yet I still struggle. I really struggle.
I lay awake at night, asking God if I'm somehow not learning a lesson that needs to be learned. If we are missing him somehow. If we are missing his leading. I ask him what else we need to be doing. I ask him how to truly trust him. And then I ask Kyle the same questions, over and over and over. And I ask myself the same questions. And my friends. Trying to figure out what our family's deal is. Why we don't just have stability, normalcy, and an easier road?
The other day I finally looked up the verse that talks about that straight path. In Proverbs 3:5-6, it says, "Trust in the Lord with all your heart and lean not on your own understanding. But in all your ways acknowledge him, and he will make your paths straight."
I know that verse well from growing up in church. In fact, I am pretty sure that it was one of those weekly memory verses from Sunday school. But recently, reading it again late one night, I understood it in a new light. I've always focused on "trusting in the Lord, trusting in the Lord, trusting in the Lord." And that's important. But for me, what really hits home is when it tells me to not lean on my own understanding.
I'm always trying to figure out our situations and what my role is in them and why things are the way that they are. I am really only leaning on my own understanding. And I'm definitely not acknowledging him in all my ways. Even in my conversations with God, it's all about me and what I'm doing.
But the truth is, there's probably not an answer for everything—and it's definitely not all about me.
In the end, God doesn't promise to keep the bumps and potholes out of my life. Instead he promises to make my path straight. I'm going to have rough roads that I don't understand. And I'm going to have to continue dealing with them. It's part of life. But if I keep my eyes on him and spend more time leaning on him and less time obsessing over trying to understand everything, he will lead me and guide my family on his path, which is always straight.
So… Deep breaths. Lots of deep breaths. Next step in our lives. My faith may still not be as great and wonderful as I think it should be, but I have a tangible way to put my trust in God and believe that he has a straight path, a plan, for us. (Though let's be real: I'll still freak out occasionally.)
And a year from now, I hope I'll be able to write about how awesome it is to be living somewhere besides my parents' house.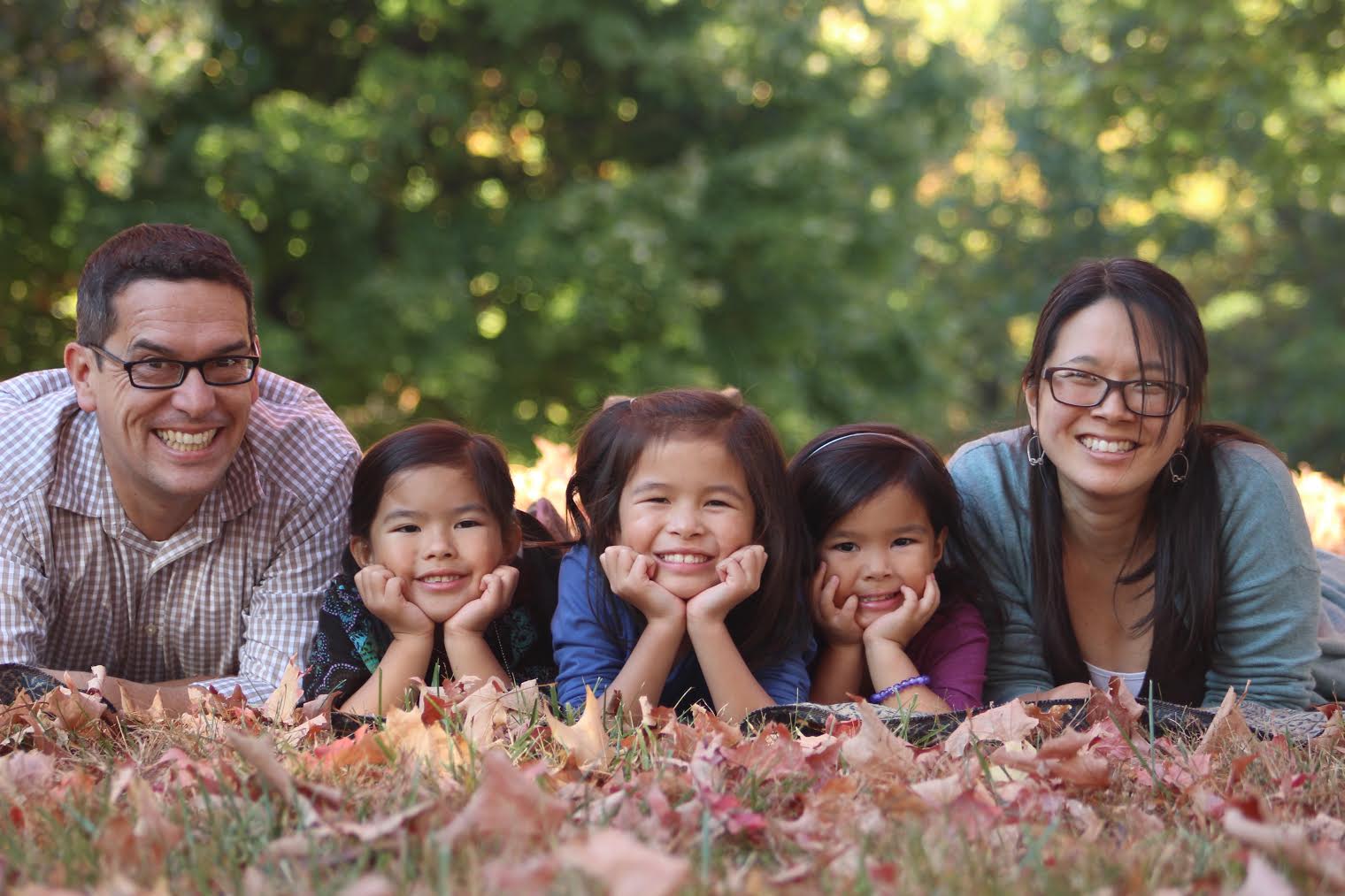 Amy, her husband, Kyle, and their three daughters, Eva, Olivia, and Alexa, have been connected to The River for over ten years. They are now serving military kids and their families at Fort Leavenworth in Kansas.