The Tyranny of the Should
I don't know what your internal monologue sounds like, but mine often includes a lot of the word should.
I should have already finished that project.
I should have prayed more before making a decision.
I should have said what I really felt instead of what people wanted to hear.
I should go to that event because people are counting on me.
I feel a (sometimes overwhelming) sense of expectation, and I am often unclear if it's driven by external pressure that I've internalized or my own sense of what is right.
Even when I am aware that this might not be the healthiest mindset, it persists. I really should cut the word should out of my vocabulary!
Lately I have been realizing how much this tyranny of the should affects my prayer life and my ability (or lack thereof) to cope with tragedy.
About a month ago, a family friend's two-year-old, Arlo, nearly drowned and was left in a coma. As grief hit and questions of why bad things happen to good people loomed, I felt a great deal of inner turmoil.
I should be clinging to the fact that I know God is in control, I told myself.But I wondered how something so terrible could happen if God was really in control.
I should be trusting that everything will be okay and that God was and is protecting Arlo. But I wondered why an all-powerful God wouldn't stop this from happening.
I should be resting in God's peace instead of letting myself be consumed with worry over whether Arlo will wake up. But all I could do was worry because I lost my friend Melissa four years ago to a drowning accident. I still don't understand why God didn't save her.
In the midst of my grief, I tried to pray. But it was along the lines of what I thought I should pray: "God, I don't understand what's happening right now, but I know I'm supposed to trust you…"
The despair and pain felt like a dark valley. I tried to force myself to believe there was light and hope out there.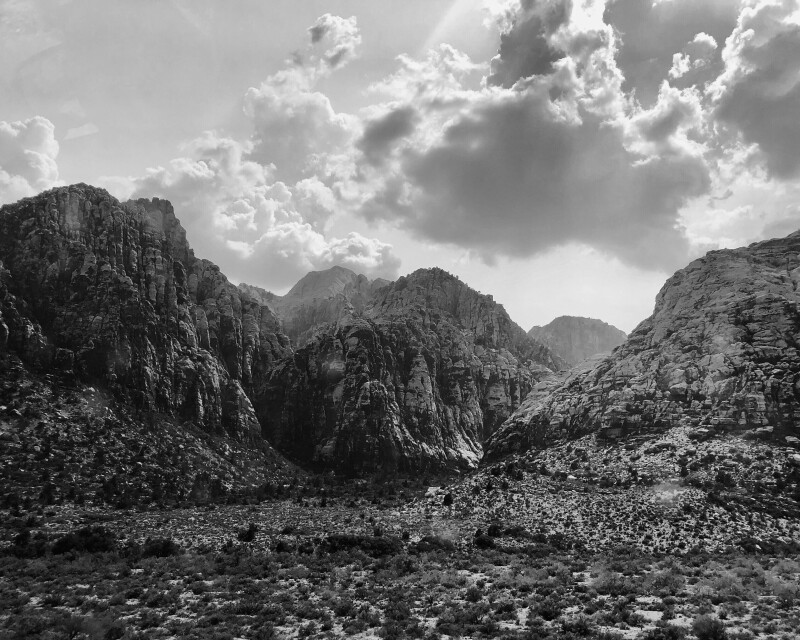 Image credit: Brad Dell
But I didn't believe it.
That's when I began to be honest with God. And, somehow, I actually started gaining some measure of peace.
"God, right now I don't believe you are good," I admitted. "I don't know how to when things like this happen. I don't understand how you can be in control and yet don't protect us from things like this or why you didn't save Melissa. I just don't get it. And I'm mad at you."
I remember yelling all that upwards, and then I sat there, pouting up at my ceiling. I wondered if God would strike me down (or even subconsciously dared him to). But instead I felt freedom.
Since Arlo's accident, I had been carrying my emotions and questions like a heavy load. I couldn't be honest with myself, much less with other people or God, about how I felt because I thought I knew what the good Christian response to tragedy should be.
But without voicing the real pain I was feeling, there was no way for God to actually meet me where I was at.
Slowly, I've been able to find peace in the midst of the pain and the unknown by shifting from how "I should be" to being aware of how "I am."
Today I am pretty full of doubt and worry. God, will you meet me in this?
Today I am feeling pretty overwhelmed. I think I'll call someone to talk things through so I don't get lost in the darkness.
Today I feel pretty okay and that is worth celebrating. I don't need to feel guilty for not worrying incessantly.
Today I am mad because I don't understand why sometimes you answer our prayers and sometimes you don't.
My devotional reading from Common Prayer: A Liturgy for Ordinary Radicals the other day gave me an important reminder. "Prayer is less about trying to get God to do something we want God to do and more about getting ourselves to do what God wants us to do and to become who God wants us to become" (424).
Certainly there is power in praying for a miracle and that God would heal Arlo's brain in ways beyond what the doctors have predicted or can understand. The act of praying itself, regardless of whether it is answered today or not, is important.
Arlo has yet to fully wake up, but his medical team is gradually seeing indications of increasing awareness and responsiveness to stimuli during treatments and physical therapy.
And as I rejoice over small signs of progress or pray for peace on days where there seem to be setbacks, God is working as much on healing my heart as he is on healing Arlo's body. As I focus less on what I should do or think, I am able to more clearly see and hear God's invitation to who he is encouraging me to become.
Deborah Woo has been attending The River since 2014. She is a Bay Area native who grew up attending First Covenant Church Oakland, and has a bachelor's in psychology from Azusa Pacific University. Deborah moved to San Jose to work for the nonprofit City Year, where she spent six years providing interventions and after-school programming for students in East San Jose, and professional development for AmeriCorps volunteers.

She is working on an organizational leadership masters degree through Northeastern University online and joined The River staff team as children's ministry assistant in fall 2016. She finds great joy in seeing the world and faith through the eyes of the youngest members of our wonderful community.