In Luke 22:42, Jesus says, "Father, if you are willing, take this cup from me; yet not my will, but yours be done" (NIV). At the same time, in Matthew 7:7, he tells us, "Ask and it will be given to you…"
Until recently, I assumed that these two verses clashed. I was always afraid to want something specifically and ask for it, because I was convinced that my wants would always clash with God's will, and I would end up disappointed.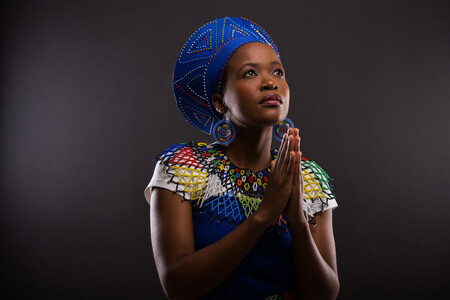 Copyright: michaeljung / 123RF Stock Photo
So, in my prayer life, I made general requests and let God deal with the specifics. For instance, when I applied to undergraduate and graduate schools, I simply prayed to get in a university. I never looked at brochures too closely so I couldn't get emotionally attached to a school.
This approach to prayer worked fine over the years—until recently, when I was forced to be more specific.
My graduate degree requires the completion of an internship program. In applying to internships, I had to review the brochures in depth and found that I was strongly interested in a specific one.
This troubled me. In the past, my prayer would have been "Lord, lead me to the program that you want for me." But then I found myself moved to pray, "Lord, this is the program I want, but let your will be done."
I was scared. What if God's will was for a different program? Could I accept something else as his will? Why did Jesus say we could ask for whatever we want, but then turn around and make a "thy will be done prayer"?
Such questions plagued my mind. Gradually, my anxiety grew to the point that I convinced myself that my wish and God's would not align. I got so nervous that I even stopped including that request in my prayers! Since my body sometimes mistakes emotional pain for physical symptoms, I also started getting sick.
At this point, I shared my fears with a friend, who convinced me to stop fighting and share my thoughts with God, just as I had with him.
So I told God, "Here's the deal. I really want this internship, but I am also aware that I should want your will more. But that's currently hard for me and I'm scared of getting disappointed, which is why I've been avoiding talking to you about this. How do we fix this?"
I felt silly whining to God, but I didn't think I had any other option. In response, God reminded me of Jeremiah 29:11: "For I know the plans I have for you," declares the Lord, "plans to prosper you and not to harm you, plans to give you hope and a future."
This verse helped calm the chaos caused by the two New Testament verses. When I remembered that God's plans for me are always for good, it was easier to make my request and ask him to take control.
I realized that Mathew 7:7 is a promise God made to us as his children. Jesus' prayer in Luke, however, is a choice he made. We are not commanded to make the same choice.
If we understand the promise in Jeremiah 29:11, I believe we can make the choice to pray for God's will, accepting that sometimes that may not be identical to what we ask for. I think it is a wise gamble to let God take the wheel, as his love will never lead us astray.
It's okay for me to want a specific internship. But even if I'm placed with a different one, I'll still be all right in the end. Whatever the program, God's promise in Jeremiah holds firm. I may not like it in the beginning, or at all, but I will grow and learn from it.
Regardless of the outcome, God will walk with me throughout--no matter the difficulties that lie ahead. And his presence is more important than anything else.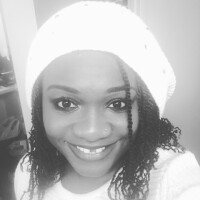 Yimi Omofuma has been part of The River Church family for almost four years. She is a Nigerian international PhD student of psychology with a passion for global mental health. When she is not being a graduate student, she loves to travel, explore different cultures, and learn new languages. A student by day and a writer/couch potato by night, Yimi has always considered writing a major part of her life. She is currently finishing up her phase of life as a student and is looking forward to God's next steps.