I am thirty-seven weeks pregnant as I write this post. Our third son can healthily make his way into the breathing world at any time now. Yay! We're going to hold our baby soon!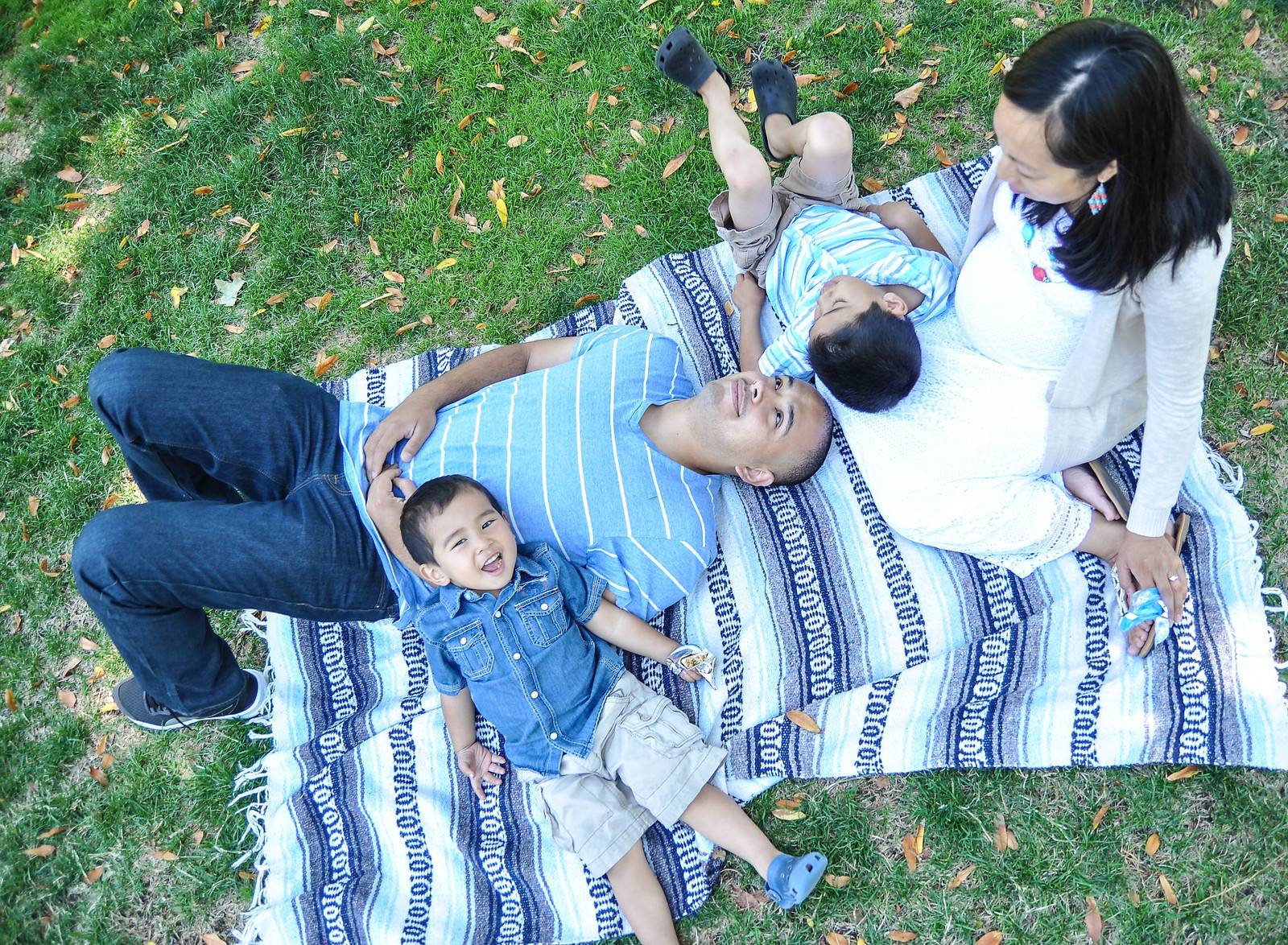 Image courtesy of Mary Chong Carrera
My husband, Jesús, and I have been anticipating an "early" arrival because our other two boys, Jesse and Ángel, were a few days early. But our hopeful anticipation became nervous anxiety when I started having contractions five weeks ago.
Since then, I've been an anxious body of hormones. Yes, contractions are normal at this point of pregnancy and don't necessarily mean the baby is coming now. In fact, the baby is not coming right now. My doctor and midwife are not concerned.
But these reasonable facts do nothing to relieve my anxious imagination and the fears running through my mind.
Just last night as I was going to bed, I imagined being at home and realizing that the baby was crowning. I mentally worked through our options. Do we try to get to hospital? Do we call the ambulance? Do we call our midwife and sit tight in the tub until she gets here? Surely Jesús could catch the baby if no one else got here in time. Wait, where are Jesse and Ángel while all this is happening?
I was able to talk and breathe myself out of this chaotic daydream, but the underlying feeling of anxiety that comes from the unknown has remained. Though I've gone through the unpredictable and uncontrollable nature of pregnancy, labor, and birth twice before, I have not experienced this much anxiety before.
And I do not know what to do about it.
In the midst of my anxiety, I do not know what it means to trust God and I do not even know how to pray. I feel like I've been trudging through this murky, thick swamp water. For weeks, instead of engaging with my anxiety, I sought refuge in shopping because it was something I could control and helped me avoid these unpleasant feelings.
But as I moved closer to my due date, a voice from within said, "You need to work this out before the baby comes."
So, I sat. Tried to sit. Tried to pray. Tried to be present to what I was feeling and experiencing.
As my different fears surfaced, I let myself ask the questions that were fueling my anxiety instead of ignoring them and stuffing them back under the surface. How will Jesse and Ángel do during this big transition? Will the baby be okay? How will Jesús and I manage three kids? Who will be available to take the boys depending on what time of day we need to go to the hospital? Will I be okay? Will I be able to manage the pain? Will my best friend get here in time? What if labor is longer and harder than before?
As I laid these questions out, I felt God lead me to two desires. First, I felt a deep desire to trust myself and my body. To trust that God equipped my body for childbirth and that it knows what to do. To trust myself, that I know how to listen to my body and respond accordingly.
The second was an even greater desire not to feel alone but connected to God through the experience.
As these desires became clear to me, I felt free to engage with my other questions more deeply. (It also helps that I have a husband who is very grounded in reason, so his rational ideas and thoughts do a lot to calm the messy chaos inside of me.)
I wouldn't say I'm experiencing a peace that is unshakeable right now. But I would say that I have a greater sense of God's presence to me in this time of unpredictability, in the midst of all the unknowns. And I pray that his presence is enough for me.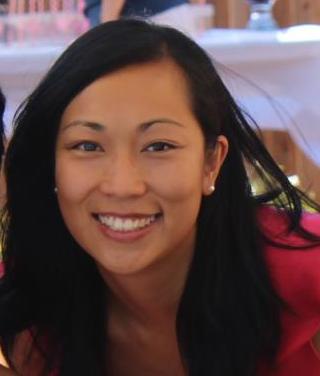 Mary was born a friendly, fiery extrovert with a flair for drama. Growing up has brought a healthy dose of wisdom; she's learned to appreciate being still and quiet.
Mary attended Santa Clara University, where she cultivated great friendships, studied accounting, and fell in LOVE with Jesus (Christ, not her husband--that Jesús came later).
Mary has a passion for people and loves developing friendships, empowering leaders, and walking with others as they explore faith. She's wife to Jesús, mom to two adorable sons, Jesse and Ángel, part-time InterVarsity campus minister at San Jose State University, and assistant coach for a high school girls basketball team. Though her big Chinese family drives her up the wall sometimes, she loves them to pieces and knows she wouldn't be who she is without them.