Voices After the Election
When it was time for this blog post, I knew I wanted to share some post-election reflections. As I thought about what to write, I felt a longing for other perspectives to be shared. Below is a collection of reflections from four fellow believers that I know and trust. I acknowledge that not all who have something to say about the election are represented here. There are so many more voices to make space for.
My hope is that as you read these reflections, you would choose to enter another person's reality and see the election from his or her perspective. We are not trying to make political statements. We are simply sharing our experience of the election in the midst of our lives with God.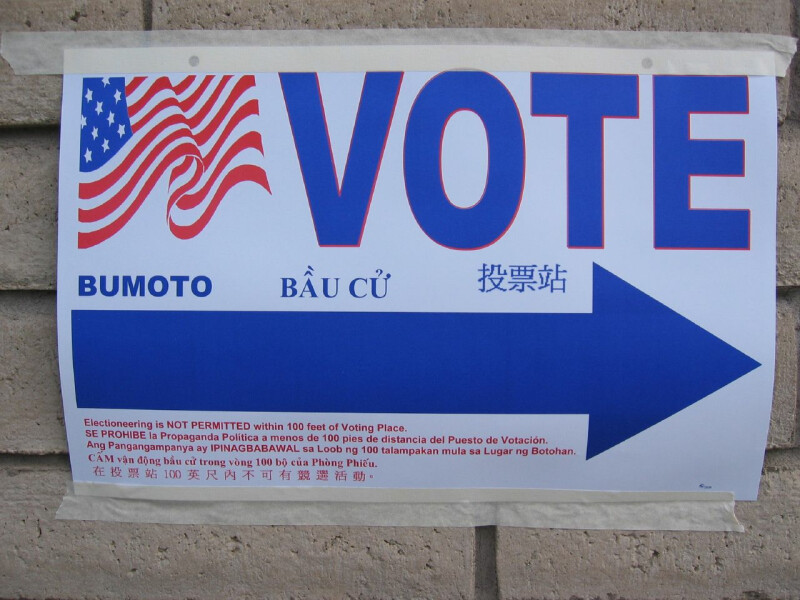 Image credit: Russ / Flickr
"I've always voted Republican and believed that I had an educated perspective on public service and meeting the needs of people in the community. This was challenged in my early twenties when I met a fellow believer who was (gasp) a Democrat. She was a community organizer for local churches that worked on political development and improvement in their communities. Through her, I met many people and heard their stories and realized that things were not as simple as I once thought. My privilege was so clearly displayed, my perspective so challenged that I experienced uncomfortable cognitive dissonance.
"It was clear that I wasn't as informed as I thought. I was pressed to work through hard questions and face the privilege and prejudices that had shaped me. It was easy to keep people at arm's length when they were a faceless statistic. But when I listened to their life stories, their humanity was displayed and I realized they were made in the image of God. I started to investigate what Jesus had to say about the poor, the refugee, the immigrant, the marginalized.
"As the election unfolded, I wanted my vote to represent my concern for the refugee, care for the immigrant, and inclusion for the marginalized As a result, I did not vote Republican for the first time in two decades.
"The election is done. But I'm not. I will not forsake the people who need refuge. I will not refuse to welcome and live amongst the immigrant, and I will not deny people their rights or dignity because of the color of their skin or because their lifestyle is different than mine. I have a voice and I want to use it."
- Andrea White, member of The River
"When the results came in, I burst into tears. I was angry, frustrated, sad, burdened, and tired. I cried because, as a black woman in this country, the only country I know, I continue to feel unsafe, scared, not valued, not seen.
"Days later, I sat with friends and reflected on the strong faith of black people, or 'black optimism.' Even in the midst of violence and hate toward our community, many black preachers proclaim victory because—yes, we are dying in the streets at the hands of law enforcement—but God is on the throne. The desire to claim hope is beautiful but some of us resist this language because it seems to dismiss the true devastation that is happening. Yes, God is on the throne and we should not be blind to the realities of the world we live in.
"Many mourn because they believe this election to be the downfall of America. I mourn because so many believe the lie that America is the land of the free. For many, it is not.
"This has been a difficult time. And yet, I've experienced an odd sense of peace, understanding that God indeed reigns, even when evil exists. I have a Savior who understands and can withstand suffering. And in this understanding, he empowers me to withstand suffering as he calls me to continue to fight for justice in the midst of evil."
- Christiana Cobb, member of Maranatha Christian Center & InterVarsity staff
"As I held my infant daughter on the morning of November 9, I cried. When I took my son to school, I wondered if any among those I walked by believe that my people are rapists, drug-dealers, and criminals. I wondered if my biracial toddler son would need to spend his developmental childhood years hiding behind his whiteness due to shame or fear. And what about my elderly mother, who was taking the bus back to Los Angeles? Would she be safe? What about the dozens of young, undocumented dreamers I work with? The ones who, under President Obama's Deferred Action for Childhood Arrivals (DACA), were able to spend the last few years with the illusion of freedom: free from the fear of deportation, free from the fear of driving without a license, free to use their college degrees to start building careers.
"I remember the days before DACA and the profoundly depressing conversations I had with such dreamers around options for their future, their inability to build a life in the only country they've ever known. I am having these depressing conversations again. It's worse now because we have experienced hope, optimism, and options. Now we live in a country that's much less racially just than we naively believed. There has been no relief from this heaviness. I fear the worse for so many people I love."
- Prisilla Lerza, member of The River
"Largely, if I choose it, my life could go on pretty much like it did before. I have a stable job and income; I live in the Bay Area; I'm white. I could easily insulate myself from the hate crimes, the threat of mass deportation, and the rise of white supremacy.
"But God commands me to love my neighbor and stand with the poor and oppressed. I can't do this until I choose to enter the narratives of people on the margins. By definition, this means listening to and amplifying the voices of people who aren't like me, and I think for a lot of us white folks, this is where we need to start: by listening.
"Listening at the level where we understand how 'Make America great again' can sound a lot like "Make America white again" to my pastor and small group leader, a black man, and how 'Go back to Mexico' can be heard as "This country isn't safe for you anymore" by a Latino family in my church, where mom is undocumented but dad and the kids are citizens. Listening until we realize that it's our neighbors, our friends, our loved ones--our people--sitting at the margins.
- Chris Light, member of New Hope Covenant Church
My friends who contributed to this post know that God is in control. He is greater and more powerful than any one man or government. But we also believe that there is brokenness in the systems of our country that need healing, accountability, and restoration. Each one of us has been called to follow Jesus and pursue decisions and actions that advocate for this healing, accountability, and restoration. We may not always know exactly how to do this, but we're trying. We start with listening to those who are not often heard.
We listen to learn and to understand. We listen so our hearts can break with the things that would break Jesus' heart. We listen so that we can better love those around us who are having a different experience than we are. We listen so that we can be changed and used by God.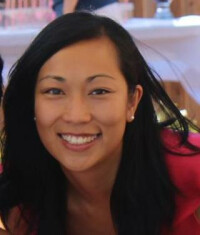 Mary Chong Carrera was born a friendly, fiery extrovert with a flair for drama. Growing up has brought a healthy dose of wisdom; she's learned to appreciate being still and quiet.
Mary attended Santa Clara University, where she cultivated great friendships, studied accounting, and fell in LOVE with Jesus (Christ, not her husband--that Jesús came later).
Mary has a passion for people and loves developing friendships, empowering leaders, and walking with others as they explore faith. She's wife to Jesús, mom to three adorable sons, Jesse, Ángel and Sebastián, part-time InterVarsity campus minister, and full-time human trying to engage with the world with love. Though her big Chinese family drives her up the wall sometimes, she loves them to pieces and knows she wouldn't be who she is without them.