Will I Survive the Flood?
We live in a time when it is difficult to keep up with all the information available to us to read, listen to, or watch.
I often ask my friends, "What are you doing with all that information?"
Most of them reply, "Nothing."
Our heads are stuffed with information, and I find that many of us are trying to think our way toward transformation without changing our behavior. Information alone doesn't equal transformation and, as far as I know, has yet to produce revival.
In a recent teaching I heard about the Sermon on the Mount, I was reminded that Jesus ends the Sermon on the Mount with a series of warnings. Here is the final warning that Jesus gives to conclude his most important sermon:
Therefore everyone who hears these words of mine and puts them into practice is like a wise man who built his house on the rock. The rain came down, the streams rose, and the winds blew and beat against the house; yet it did not fall, because it had its foundation on the rock. But everyone who hears these words of mine and does not put them into practice is like a foolish man who built his house on sand. The rain came down, the streams rose, and the winds blew against that house, and it fell with a great crash. (Matthew 7:24-27, NIV, emphasis added)
Puts them into practice in the Greek could also be translated as "acts on them, follows, obeys." This is what the wise person does. The foolish person does not act on the words of Jesus, follow, or obey.
I can't tell you how many times I've read this passage and just skipped through it because of my familiarity with it. Upon deeper reflection, I realize that Jesus does not contrast good and bad in this story but wise and foolish, and the "house" is really a metaphor for life.
A wise person builds their life on the foundation of Jesus' teachings and puts them into practice. The foolish person hears Jesus' words but doesn't do anything with this information. Maybe these folks are too busy amusing themselves, trying to climb the corporate ladder, or attempting to earn another degree.
Here are some questions I ask myself: Where am I in this story? Am I the wise person, the foolish person, or someone in the middle? Am I practicing the teachings from this sermon? I'm told to be salt and light, not to murder or commit adultery, love my enemies, give to the needy, and not to worry.
And, lastly, what happens when the flood comes?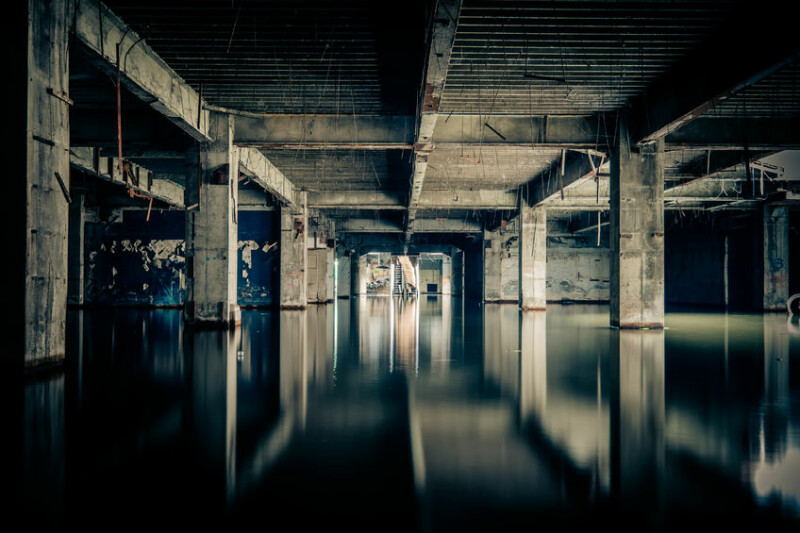 Copyright: lakhesis / 123RF Stock Photo
The flood is a word picture of hardship, like the loss of a job or loved one, a negative diagnosis, chronic anxiety or depression, or the end of a long-term relationship.
The flood will come! Both the wise person and the foolish person will go through it. It will reveal what your life is built on.
Is your life built on greed, materialism, achievement, being popular and well liked, or your appearance? Is your life only about how many likes you receive on Facebook? As the Scripture tells us, all this will probably set us up for a great crash.
Early in my tenure at The River, I began to slowly unravel and fall into depression. I had forgotten that transition could lead to emotional upheaval in one's life.
I'm not sure if it was homesickness or unresolved grief, but I wasn't doing well. Leaving home was like leaving my identity behind. I didn't know anyone, and it felt like no one appreciated my gifts and talents. My self-esteem floundered, and what I had built my identity on was shaken.
The people I had trusted for safety and security were no longer available. I had to draw on my own internal resources and three new friends I barely knew. As a people pleaser, I was always "fine" when asked how I was doing and never shared any negative feelings with others. Being vulnerable to others was a huge breakthrough for me. These friends helped me challenge the negative, self-critical thinking that so frequently accompanies depression and pushed me to press into Jesus and his words.
I survived the rain, the rising of the stream, and the powerful wind. Drawing on the truths I knew from all those years of following Jesus and seeking out others for life-giving community helped me persevere and survive the flood.
This parable of the wise person and foolish person hopefully prompts a healthy fear within each one of us to think about what our life is built on.
One thing I noticed about the Sermon on the Mount is that Jesus begins and ends with the word practice. In Matthew 5:19, Jesus tells us, "…whoever practicesand teaches these commands will be called great in the kingdom of heaven" (NIV, emphasis added). This is the same word used in Matthew 7, which means "act on them, follow, obey."
As we "ask, seek, and knock," Jesus empowers us to live out his teachings. This takes more than listening to a sermon once a week and singing some songs. Information alone doesn't bring about transformation.
Your house is your life; everybody builds a life. What are you building your life on? And can it survive the flood?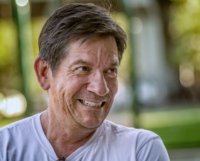 David Alvarez was the pastor of healing and prayer at The River Church Community for fifteen years. During his tenure, he created an 11-week program called The Healing Path, which focused on healing past relational and emotional wounds that impact the way we relate in the present. Recently he launched the regional The Healing Path Ministries, training and equipping churches to run The Healing Path program.
David has spoken nationally and internationally on healing the father wound, overcoming shame, and accepting ourselves. Check out David's blog for further insights into his life story and thoughts.