River 101 (Part 1)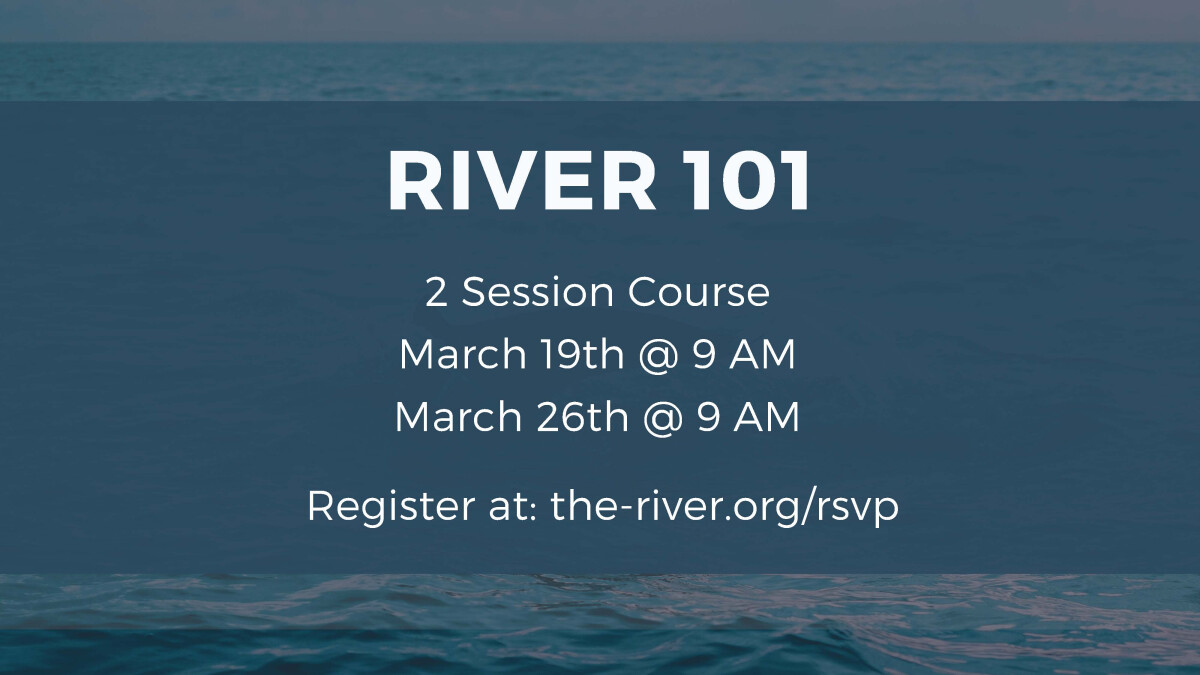 Sunday, March 19, 2023, 9:00 AM - 10:30 AM
If you're new(ish) to The River and exploring the church, we'd like to invite you to River 101, a 2-week class offered twice a year where we dive into The River's history, core values, and distinctives.
You'll to get a better understanding of The River and how to pursue deeper personal and relational growth here; and learn more about ways to serve with and within our community.
Both classes are required if you are interested in becoming a Partner at The River (our version of membership). We hope to see you there!
If you have children, you can drop them off in Kid's Community.