Back to Staff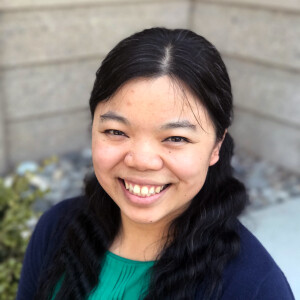 Deborah Woo-Miller
Ministry Operations Associate
Deborah has been attending The River since May 2014 and joined our staff team in September 2016 as our Children's Ministry Assistant. Her responsibilities included coordinating and supporting the volunteers who are vital to our vibrant Children's Ministry, coordinating childcare workers for various workshops and events, and supporting intergenerational initiatives such as our All-Church Services, our annual summer program for children, and our bi-annual retreat, Riverfest.
As Deborah became more integrated into the staff team, we identified many areas where her interests and passions met the needs of the broader team and organization. In her current capacity as the Ministry Operations Associate, Deborah's additional responsibilities include managing the church building calendar and how our spaces are used throughout the week, overseeing Sunday morning hospitality, creating content for the website and other social media channels, and coordinating the River 101 and Partnership processes which help people go deeper in our community.
Deborah grew up attending First Covenant Church Oakland where her passion for music, heart for children, and strengths in administration and leadership were nurtured from an early age. Her involvement in student leadership in youth group, developing the programming for their annual Summer Kids' Camp, and the youth worship band fostered a passion for creating spaces where people can meet with God. Deborah moved to San Jose in 2009 to work for the nonprofit City Year, where she spent six years providing interventions and after school programming to students in East San Jose, supporting the professional development of Americorps volunteers, and working with the school leadership and PTA to foster a strong school community.
In her free time, Deborah enjoys trying out new recipes, hiking, and attending the occasional concert or musical. She is also a regular contributor to our church blog Estuaries.