Back to Staff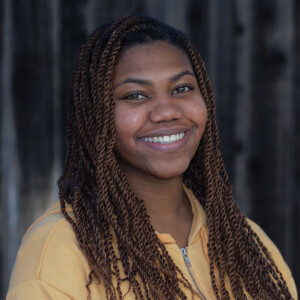 Nia Alexander
Youth Ministry Intern
Nia joined our team in June 2021 as one of our Youth Ministry Interns, where her focus is on planning Friday night Youth Group, teaching on Sundays, and leading a small group.
Nia is very passionate and purposeful in planting seeds with every interaction she has with others. She believes that "with young people (especially since they're not in their career field yet), they're at the perfect age to show them the love of Christ, and also let them know that God has an amazing purpose for their life and it first starts with having a relationship with Him!"
Nia is a recent graduate from UC Santa Cruz, where she was a student leader in InterVarsity Christian Fellowship. She majored in Psychology, but doesn't plan on using her degree in the conventional way. "I knew for sure in my life I would do ministry work with an organization or a church so when this internship was presented to me I knew it would be great!"