Back to Staff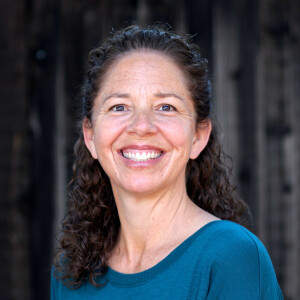 Becky Basulto
Parent Engagement Coordinator
Becky is passionate about parenting, spiritual formation, adoption and foster care. She also has the distinction of being able to say she attended the very first service of The River when the church launched in 1997. She continued to attend for 10 years, returned in 2019, and joined our staff team in 2022 as the Parent Engagement Coordinator. Her role involves working to equip and support parents, as they grow as disciples and in discipling their children.
Becky is passionate about this area of ministry because "I have struggled in parenting and have been brought to my knees time and time again. But, as I reach out to God and trust that he is with me, things have changed and I have grown and learned as a parent. In fact, it has become one of the most transforming experiences in my life. So, I have an immense heart and passion to come alongside and support families to find peace, healing, tools and practical strategies."
Becky's background includes being the Cofounder of Foster the City where she served as their Director of Operations for 3 years. In 2021, Becky completed a 2 year spiritual direction program through Sustainable Faith. In May 2022, she received her certificate in parent coaching from Connected Families.
Becky and her husband have three awesome kids. She enjoys coffee (2 times a day, whether I need it or not), hiking and being outdoors, the beach, adventures & food, lots of yummy food!